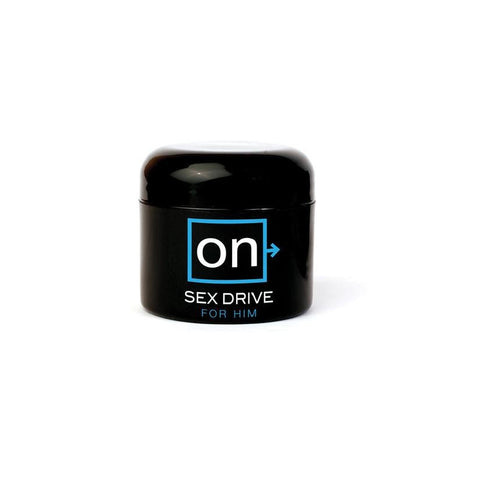 ON SEX DRIVE
ON SEX DRIVE
Testosterone Boosting Cream
There are products on the market that help create and maintain erections, but virtually none that actually increase a man's DESIRE. Sensuva is the first company to bring this type of product into this market.
While over 13 million men a year suffer from low testosterone, ON SEX DRIVE is changing the way men think about aging. Imagine the days when you were 25 and had the energy and stamina to work out for hours and keep on going. Men suffering from low testosterone generally feel exhausted within the first 10 to 15 minutes of a workout. Why suffer when you can easily boost your testosterone with just 1 to 2 applications of ON SEX DRIVE daily.
ON SEX DRIVE is a clinically proven cream that's been shown to increase levels of testosterone in over 98.8% of men. It naturally increases testosterone thru botanical extracts and bio-active nutrients.
ON SEX DRIVE cream will potentially create a stronger, firmer, passion-fueled, stamina-enhanced you.
It's easy to use: Just a single small dollop 1 to 2 times per day is all that is needed. ON SEX DRIVE is rubbed into an area with the least amount of hair, such as the inside of your arms, lats or the back of your thighs.
---
We Also Recommend
---